Noble Machinery are able to supply all of the Amazone range of products for more information please Contact Us. If you would like to see the entire range please click here to go to the Amazone Website.

Speaders
For fertilisation: Centrifugal mounted spreaders and trailed bulk material spreaders with working widths from 10 to 52 m.
Soil tillage implements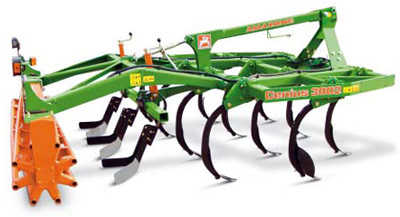 For stubble cultivation and soil tillage: passive compact disc harrows, mulch cultivators, tine & disc combination cultivators and land rollers or PTO-driven rotary cultivators or rotary harrows.
Rollers
For all operational demands there is a suitable roller for depth control and reconsolidation: either cage, tooth packer or wedge ring roller.
Conventional Seed Drills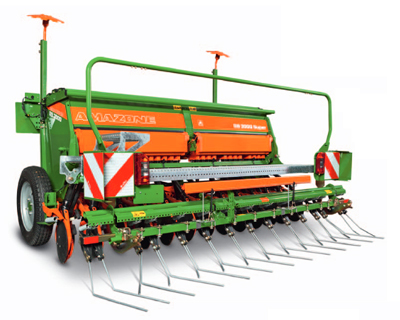 Mechanical seed drills for solo operation or in combination with rotary cultivator or rotary harrow.
Pneumatic seed drills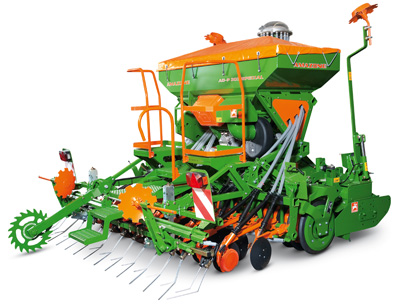 Pneumatic seed drills, combined with active or passive soil tillage technology.
Large Area Seed Drills
Precision Air Seeders
Pneumatic precision air seeders in working widths from 3 to 9 metres, equipped with from four up to twelve sowing units. Fertiliser application with the seed is optional across the range.
Crop Protection Equipment
For crop protection: Mounted, trailed and self-propelled crop protection sprayers in working widths from 12 to 40 m, with tank sizes from 900 to 11.200 litres
Spreaders for Winter Application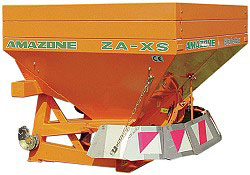 Spreaders for use in winter service for salt and grit application. Flexible concept also enables their use for top-dressing soil / grit mixes for golf courses and municipal areas as well as for fertiliser spreading on green amenity areas. Hopper capacities up to 1000 litres.